Welcome to 
CAAB
Built with an eye on innovation, CAAB is a large structure, aiming to carry on the long-established commercial tradition of Bologna. CAAB houses the fruit and vegetable market, one of the biggest structures for fruit and vegetable distribution in Italy. The CAAB centre also comprises of warehouses for frozen and fresh goods, covered and protected logistic platforms and supporting structures and offices.
Download brochure CAAB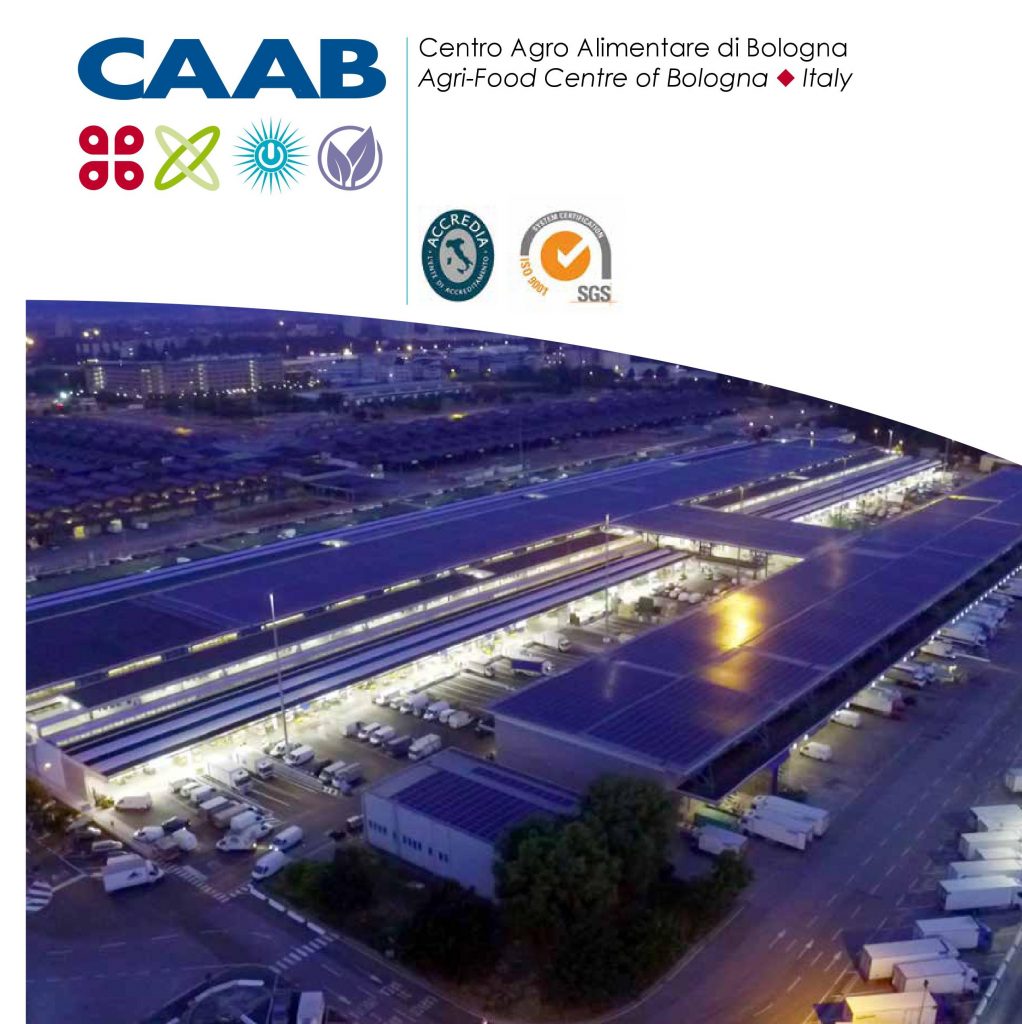 Click on the image to download the CAAB brochure
Social & Media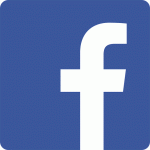 CAAB ADVISORY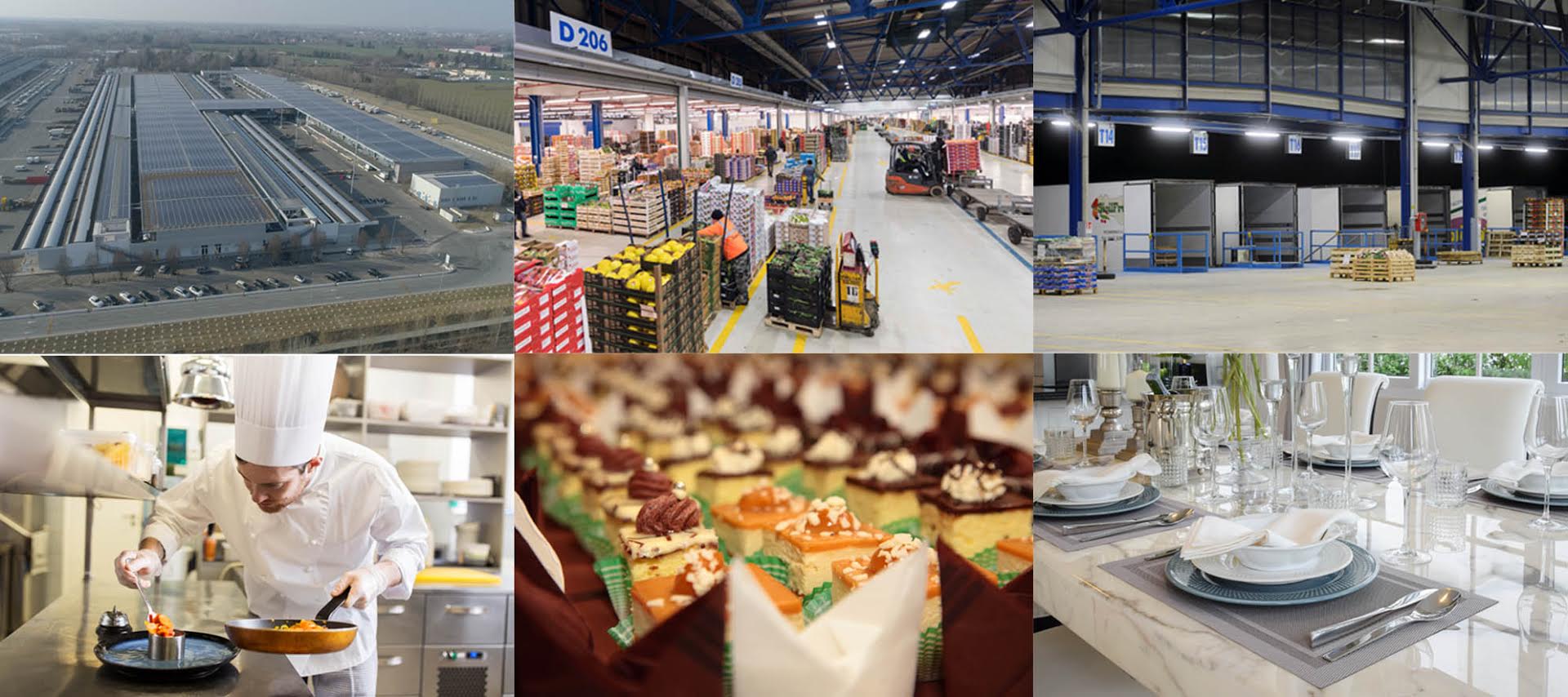 Caab proposes its philosophy based on environmental and economic sustainability also in a consultancy service for production and distribution structures in the wholesale and quality restaurants sector.
MANAGEMENT
Monitoring progress
Timing
and Cost Assessment
Communication
Monitoring systems
Best Practices
Operating Procedures
MODERNIZATION
Logistics Guidelines , Tools and Softwares
Product quality
Health and Safety
Environment
ISO Certification
SYSTEMS INTEGRATION
Context analysis
Guidelines
Best Practices
Information flow engineering
Facility Management
OPTIMIZATION SERVICES
Monitoring systems
Operative instructions
Graphical flow
Risk Analysis
Access systems
SUSTAINABILITY STRATEGY CONSULTING
Circular Economy
Risks and Costs
Foster brand value and reputation
The first consultancy services carried out by CAAB date back to the 1990s with the TACIS project for the construction of markets in Eastern Europe. CAAB has specific experience in the management of wholesale markets and, above all the integration of these with agricultural production systems and retail distribution companies. CAAB has acquired considerable experiences on renewable energies, logistic systems and looks with particular interest at the sustainable economy. The CAAB Project approach is a methodology that can be applied to any kind of project.  The methodology starts from PMP principles and is enriched with guidelines from our direct experience. The consulting activity carried out by CAAB aims not to re-propose its own model but to build with the customer a tailor made model created on specific needs. Most consulting services have, as their starting point, the daily market activity and the related services and market knowledge. CAAB is a point of reference for all Italian markets and is studied and visited by numerous foreign organizations. In 2019, 7 foreign organizations studied and analyzed our organizational model. Over the past 5 years, the CAAB has been visited by 28 foreign delegations.
International Marketing Assistant
ATHINA KOUKIANAKI: athina.koukianaki@caab.it
Watch four videos explaining FICO Eataly World (CAAB Scpa President prof. Andrea Segrè interviewed by Patrizio Roversi) – IN ITALIAN ONLY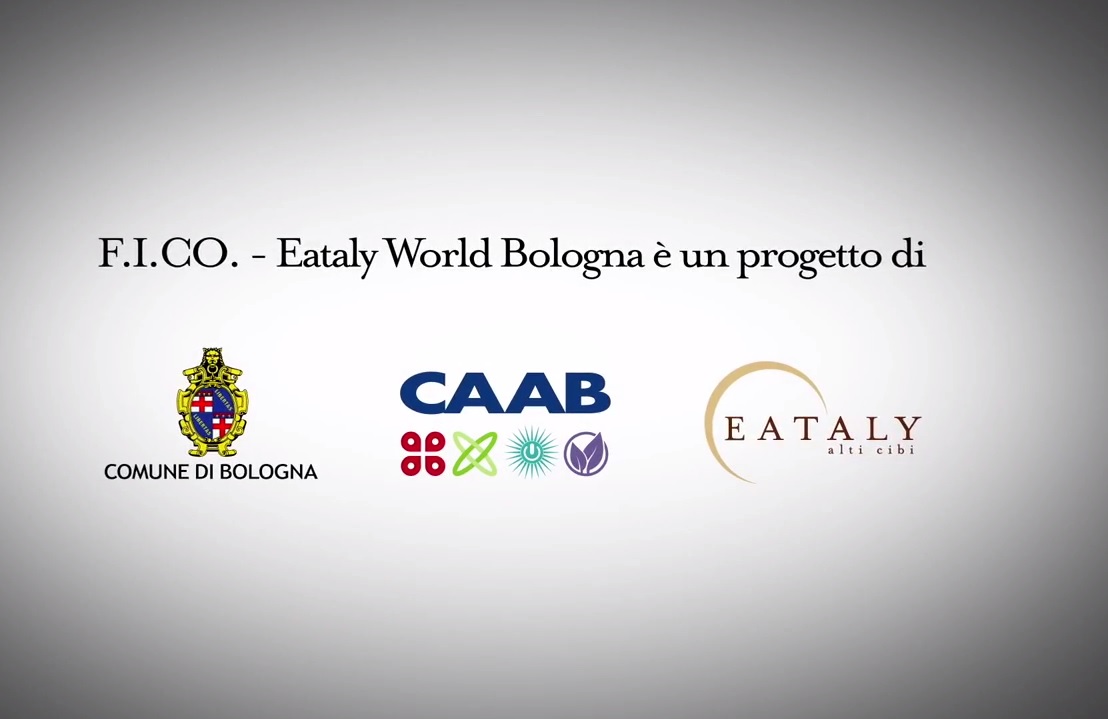 Click on the image to watch the video, explaining the Eataly World Bologna project – Bologna, the city of Food.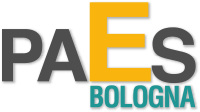 CAAB partner PAES Bologna
CAAB is a signatory partner of the " Protocol of Understanding for the implementation of the PAES – Action Plan for Sustainable Energy" and it has activated some projects aimed to environmental sustainability and the reduction of CO2 emissions.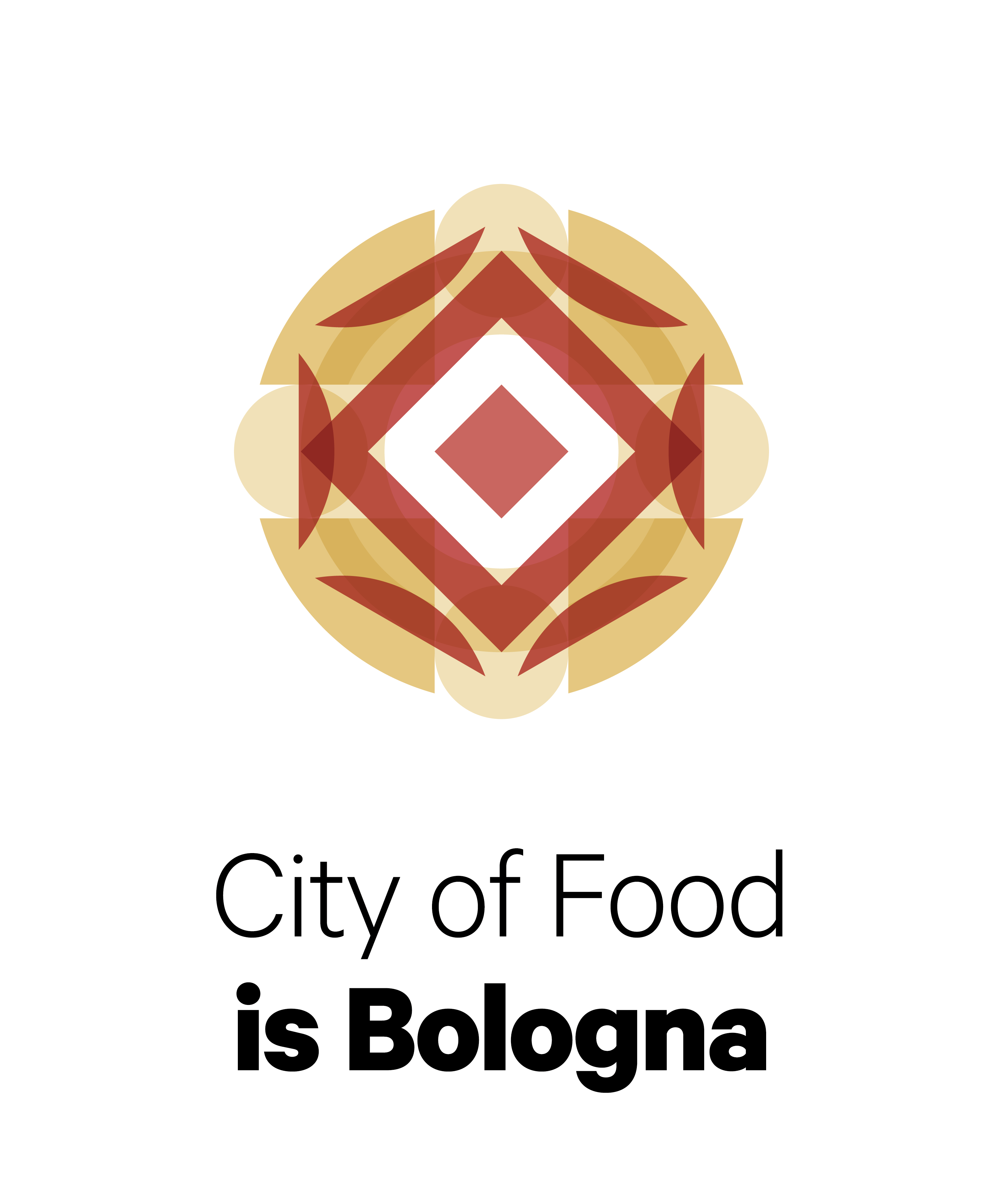 City of Food is Bologna
CAAB participates in the project City of Food. Click on the logo to discover the details of the project.
Price lists and resale
Subscribe to our on-line service for all daily quotations in real time
Our website is under construction, so some pages could be offline. 
Please contact us for any problem.
Contact CAAB